Associate
Seah Ding Hang
Ding Hang aspires to build a cross-border commercial dispute resolution practice covering both litigation and alternative dispute resolution.
Ding Hang graduated from the National University of Singapore in 2022 with First Class Honours. He placed twice on the Dean's List and was awarded the Joseph Liow Prize in Construction Law, the Family Court Prize, and the Leong Wai Kum Prize for Family Law.
As a strong believer in giving back to the community, Ding Hang headed the Pro Bono Committee in the Freshmen's Orientation, participated in various legal education programmes as a member of the NUS Pro Bono Group, and volunteered under the Criminal Legal Aid Scheme. He was also active in advocacy competitions, representing the university in the Singapore Corporate Counsel Association Legal Eagle Challenge, the Frankfurt Investment Arbitration Moot, and the BA Mallal Moot.
Ding Hang is currently the Deputy Executive Editor for the Singapore Journal of Legal Studies.
Show more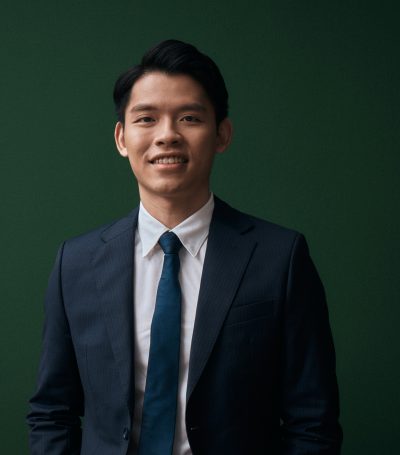 Contact